Jim's Coins and Precious Metals
BUY - SELL - APPRAISALS - COINS - JEWELRY - BULLION - MINT ERRORS - STAMPS - WATCHES

Member: ICTA, ANA, CONECA, FUN, CCE, NOW

James Essence

We are now offering curb-side service.
Buying or selling please call, and we will meet you at your vehicle.

(608) 233-2118
jimscoins@sbcglobal.net

We are Madison's premiere coin and bullion dealer.
We buy and sell all Bullion products, and can arrange shipment/delivery to your location if desired.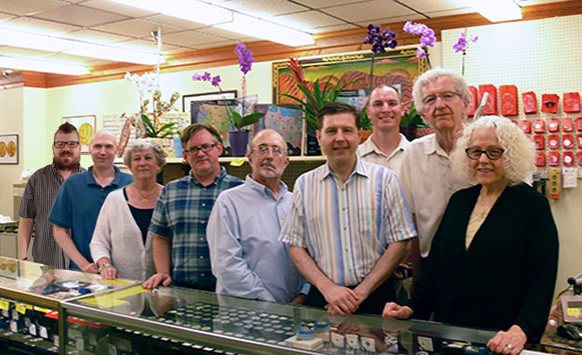 Featured Products


5 OZ Silver Bat quarter!  2020 5 oz American Samoa Quarter America The Beautiful.  This was released by the mint Feb 3, 2020 and was designed many months before that.  We will leave it to others to make the conclusions, but it is expected this could become a very popular item.  We have a limited supply.
Spot + $12.50 per oz
2020 Australian 1 oz silver $1 dragon. Very exquisite design, actual $1 face value rectangular coin.
Spot + $12.50ea.

Located in the Lower Level of Hilldale Shopping Center
726 N. Midvale Blvd. B-2
Madison, WI 53705
Store: (608) 233-2118 Fax: (608) 233-0175
Email: jimscoins@sbcglobal.net
Store Hours: M-F 10:00am - 5:00pm, Sat 10:00am - 3:00pm
Sun: by appointment only